written by Unknown at Friday, February 13, 2009
Rapidshare Auto Downloader is a free and small software for automatic downloading rapidshare.com links for free users. It has a very simple interface to use and will download all the files present in a queue automatically.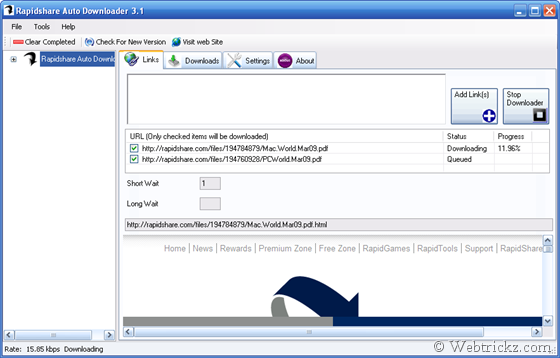 Key features of Rapidshare Auto Downloader:
Download a group of links from rapidshare (one by one).

Option to Set up proxy and alerts

Download incomplete downloads until all links are downloaded.

Auto shutdown feature

Load and save the download list.

Automatically scan file with antivirus after download.

Check for new versions automatically.

Support of 3 Languages : English , Farsi , French
It requires · NET Framework to be installed on your computer.