written by Unknown at Saturday, October 17, 2009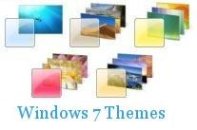 In past we have covered several windows 7 themes as well as guide on how to create Windows 7 theme now here is unique tool Style7 Windows 7 Theme Generator. It uses the default Microsoft Aero theme as base and generates a new theme using blackbox styles.
Blackbox styles are created with a single, simple, human-readable, configuration file. You will need Uxtheme Patcher for Windows 7. Style 7 Installer includes the classic blackbox themes.