written by Unknown at Monday, March 2, 2009
If you want to play any audio or video files with windows media format (.wmv) in your Firefox browser then you might need Windows Media Player plugin. If you are running a file without this plugin installed then you will get a message as: "Additional Plugins are required to play this file".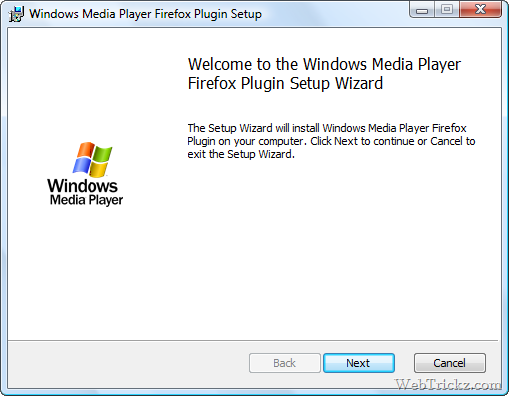 Installation of the Windows Media Player Firefox Plugin may require administrative access to your PC. It is recommended that you close all your browser windows before continuing with the installation.
Supports: Windows XP SP2, Vista (x86 & x64)